Wholesale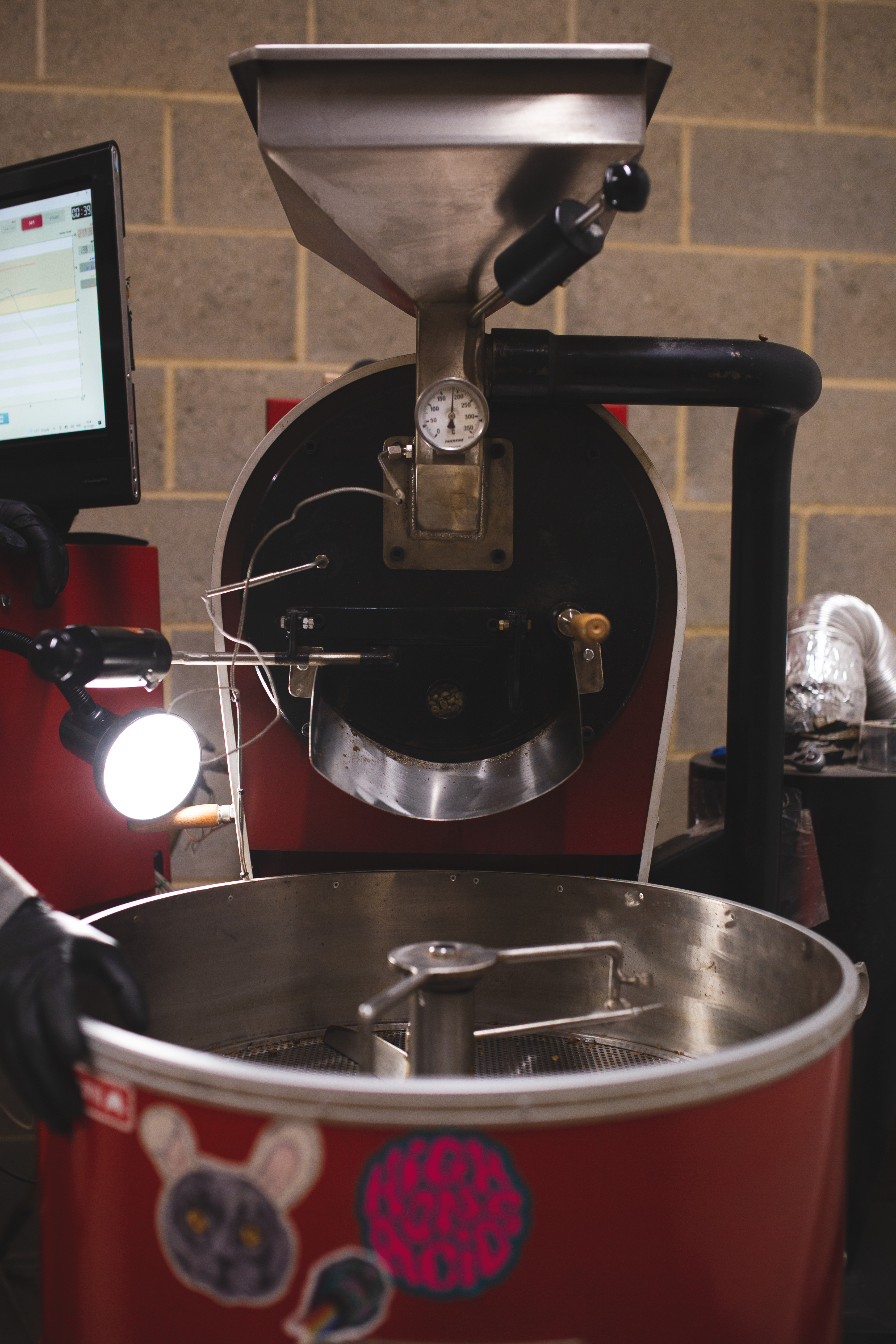 Between the two of us, we have around 20 years of experience in the industry, from baristas, coffee trainers, shop managers, to roasters. For more than a decade we've been learning and implementing what it takes to make a great cup of coffee. We have been experimenting with different ways to brew coffee and pride ourselves in always wanting to learn new things. When roasting coffee we taste every single batch to ensure we can guarantee consistency and quality so we can offer our customers better coffee every time.
We source our coffee from some of the best producers around the world, before roasting and packing them in our Kent roastery and we guarantee that the farmers are treated and paid fairly. All our coffee is roasted to order so we can ensure you get the freshest and highest quality beans possible. We have a passion for and a great understanding of cafes, restaurants, and bars, and we love to work with people that share our goal of serving better coffee every time.
When working with wholesale customers we believe it is so important to understand our customer's needs including serving great quality coffee at speed and scale. We can offer expert speciality coffee training, ongoing training, business support tools, mentoring and if you are opening your first shop we can help you set up. Over the years we have built up good relationships with our equipment manufactures and are working with the best in the business. We can source coffee machines, grinders, water filters, brewing equipment and much more!
So if your looking for ethically sourced and locally roasted in Kent please get in touch and let's make coffee better!!